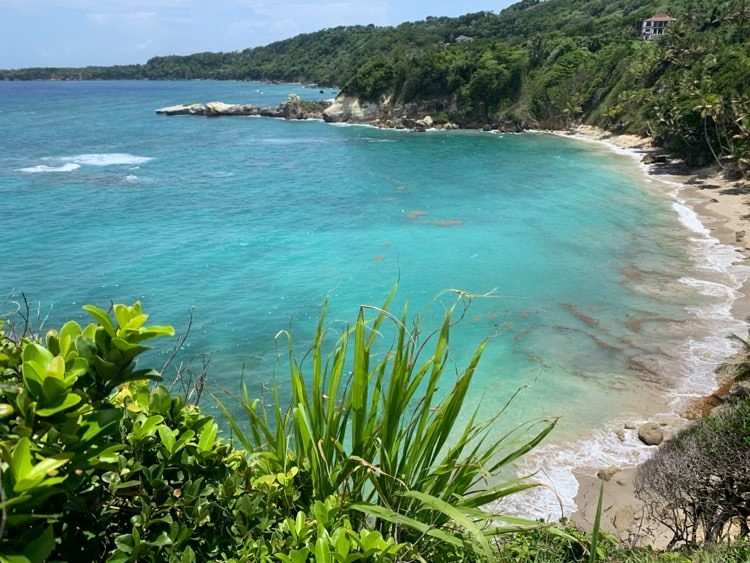 Are you trying to decide where to vacation? Puerto Plata in the North of the island or Punta Cana in the south?

Most people when deciding where to holiday on this beautiful island have a couple of destinations in mind. Puerto Plata or Punta Cana, but which is best? Having vacationed in both areas I have to say Puerto Plata wins hands down.

There is so much to see and do here on the north coast, it's so easy to navigate and travel around.

Spectacular Scenery
The landscape of the North Coast is so varied, unlike Punta Cana which has a very flat landscape. You only have to travel a few miles along the coast and you will see so many varied sights and sounds. The highway hugs the coastline so you have beautiful coastal views on one side and mountains and rolling hills on the other. Dare to venture off the highway and will find the most spectacular beaches in the country. You can take a trip on the only cable car in the Caribbean up Mount Isabel de Torres. The views are stunning. Once at the top, there are a few casual walking paths that take you past tropical flora and fauna, as well as views of Puerto Plata and the jungle-laden mountains. There's also a small replica of Rio de Janeiro's iconic Christ the Redeemer perched atop the mountain.

Superb beaches
There are many, many beaches here, too many to mention so lets focus on a couple.
Sosua & Cabarete
Sosua Bay is renowned for its snorkelling and Scuba diving. The water is clear and calm and the visibility is excellent. Here you can expect diverse marine life and find colourful fish darting in and out of vibrant coral, mysterious wreck sites, and even the occasional pod of dolphins.

Sosúa is a popular beach with locals and tourists alike. If you prefer something a bit more secluded, hop down to adjacent Playa Alicia. The beach is just as beautiful and a bit quieter. It's also an especially wonderful spot to watch the sunset.

Just a few minutes drive from Sosúa is the lively beach town of Cabarete, the adventure sports capital of the Dominican Republic. Cabarete Beach is one of the best places in the world for kite surfing and windsurfing, and as a result, there's an eclectic group of expats from all corners of the globe that now call the town home. Take a beginner's windsurfing class, or simply sit back with a drink while enjoying the colourful kites as they soar through the air.

Many choices of accommodation
Unlike Punta Cana we are not just about the large all inclusive resorts, we do have them but there are so many different options. You can rent superb ocean front apartments, stay in boutique hotels, or just take bed & breakfast, the choices really endless.

Relaxed or Actioned Packed excursions
You decide. You can visit Samana during the months of Dec – Mar to see Whales in their natural environment. 27 Waterfalls at Damajagua where you can spend a day or half a day hiking through thick forest, crossing footbridges and passing numerous flora before eventually reaching a rocky hilltop where you'll begin making your way down by jumping or sliding down a series of waterfalls! Take a lazy catamaran tour from Sosua, go and visit the Monkeys at Monkey Jungle, if you are feeling adventures you can zipline their too.

There really is an abundance of choice here on the north coast. Come and visit us.