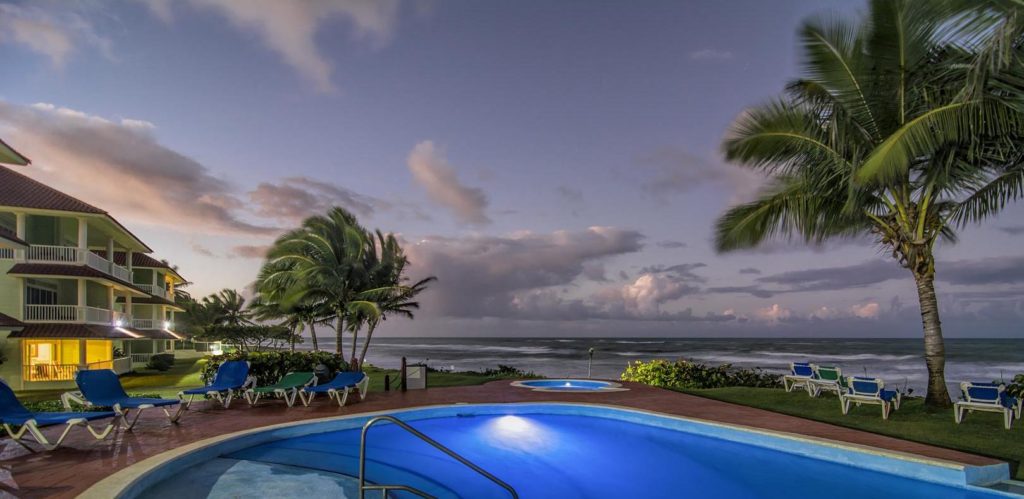 Skip to:
• Getting around
• All about the money
• Keeping safe in the DR
Getting around!
Once you arrive at the airport, the best way to travel to your accommodation is by taxi. There is a standard rate to Sosúa or Cabarete, so there is not much room for negotiating. A van holding up to five people will run at about $40usd one way.
Once settled here, there are a number of transport options available to you. Taxi is certainly the most comfortable way to get around, but if you're feeling a little more adventurous, you can always hop on a motoconcho (moped taxi) or a guagua (public minibus). Both of these options are much cheaper than a taxi – RD$35-50 in the day and RD$60-100 at night depending on distance between Cabarete and Sosúa.
All about money.
As with travel to any foreign country, it is important to understand the local currency and the best ways to make payment for products and services.
While some businesses will accept payment in USD, the local currency here is the Dominican peso (RD$). Make sure to avoid exchanging currency in the airport when you arrive, as the rates are often terrible! Check out the latest exchange rates here.
ATM's can be found at most banks, the largest of which include Banco Popular, Banco Santa Cruz and Scotia Bank. Remember that, just like in most other countries, you will pay an ATM fee of around $4 with each transaction, as well as any associated fees with your bank for international withdrawals (3-5%). Despite a recent rise in use of credit and debit cards across the region, cash is still king in the Dominican Republic, so make sure to have some handy if shopping at local tiendas (shops).
There is a 18% sales tax (ITBIS) businesses charge for the sale of products and/or services. By law, particular establishments, for example hotels and restaurants, are also able to add a 10% service charge.
Keeping safe and healthy in the DR.
While the Cabarete/Sosúa region is generally a safe one, it goes without saying that a common sense approach is important when it comes to safety. Avoid walking alone at night, and catch a cab when possible if the sun has gone down!
Whilst in the Dominican Republic, it is very important to avoid drinking the water. Likewise, do not brush your teeth or wash fruit and vegetables in it. The Dominican Republic's national water system is not very well maintained, and tap water often becomes contaminated! Restaurants will always serve ice from bottled water sources. Bottled water is readily available at shops, and 5 gallon jugs can be purchased for as little as RD$50!